The best jobs for digital nomads are the ones you have the most fun doing.
For someone just starting, the hard part might be finding jobs to support their travels. And since more people are working remotely in the post-pandemic world and believe they can do so effectively, the industry would be quick to adapt.
LinkedIn's Workforce Confidence Index report revealed a crucial shift in how people approach work in the UK — a trend that could also be linked to professionals in other countries, considering COVID-19 had similarly impacted the workforce. The report showed some interesting numbers:
66% believed that they were more effective when working remotely.
The nod at the digital nomad lifestyle is just an invitation to take the step. While it can be overwhelming to have a job before starting to travel, there's undoubtedly a way around it, and it starts with knowing if digital nomads can do all kinds of jobs or if they are bound to specific professions or ways of working
What jobs can a digital nomad do?
Digital nomad jobs are like any other remote job, where you work as a skilled professional in a field — either for a company or various clients. You could also have your own business or operate in diverse fields, many resulting from the internet seeping into lives and businesses.
A great way to look at this would be to categorize the jobs in the following key industries:
Software and Information Technology
Finance
Media and Communications
Design
Public Admin
Entertainment
Recreation and Travel
The list can serve as a basis for learning more about specific jobs and opportunities.
With this foundation in place, let's dive right in!
Digital nomad jobs: web, software and communication technology
This field is great for an established professional or a technology-proficient beginner who wants to dive straight into making money as a digital nomad. Here, they either bank their years of experience and expertise or devote time to learning the skills before venturing out.
Become a blogger
You can write for yourself and become a blogger. You could also write for other people and businesses.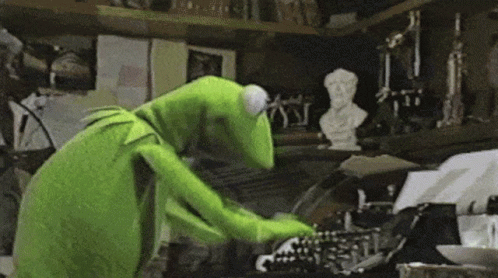 If writing is your passion, becoming a blogger can make you a digital nomad. Besides, blogging makes good money if done right — just look at the popular bloggers on the web. Also, each making online money list has the term 'blogging' in it, so you can't be wrong here.
Suppose you have expertise on a topic or niche. In that case, you can also become an authority on the subject because of your knowledge. Your content on the blog could be so unique that people would love to read it again and again! You can blog about anything and from anywhere around the world. If you know a lot about cat food, then start a blog on it.
If your blog gets successful and you start gaining traffic, you will see people contacting you to place their ads on your blog. You can also sign up for services such as Google AdSense to make money through ads on your blog.
You can start following other successful bloggers and see what's so special about them. You can also read a book, or relevant articles, watch videos or join a course that teaches you about starting your blog.
Becoming a blogger can be so much fun as it can allow you to relive your experiences and write about them. There are plenty of opportunities to make money in this space, especially with advertising, you will have plenty of fun.
Dive into cryptocurrency
Cryptocurrency seems to be a new way of life for the digital nomads who are giving up their careers to learn more about it.
But, if you have the knack for it and want them to pay for your digital nomad lifestyle, why not? Well, you don't have to give up your career, but you can learn about cryptocurrency and be on your way to earning from it. However, it does require dedication and your time to get the knowledge. The crypto market is volatile and it helps you thoroughly know about it before investing.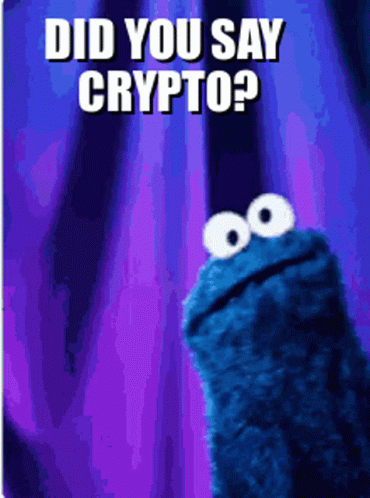 It's great to follow the news and watch the latest trends around crypto. In addition, you can do a short course, read a book, or read relevant articles to understand the basics of cryptocurrency.
For example, you can check out podcasts such as Bitcoin Audible, Unchained, Bankless, etc., and see if it helps. There are also YouTube channels to increase your knowledge.
Look into Coinbase, Crypto.com, and Binance. Check the websites for the latest information and see how's the market doing. Make sure you do not fall into crypto scams or trust people who take your money, promising they will make you rich! These schemes rarely work and leave you with regret.
Look into affiliate marketing
Affiliate marketing has turned out to be a popular way to earn online. You can promote the products and services of other companies.
In return, you can get a percentage of the sales.
You can look into affiliate marketing and see if it helps match your income goals as a traveling digital nomad! You are participating in the promotion and giving a disclaimer. Affiliate marketing can help you earn from your blog or website as you would promote other people's stuff here. You can also practice affiliate market as a social media channel owner.
Notice all those sponsored posts? They don't come for free!
Start your e-commerce business
If you dream about owning a shop, it's possible with the e-commerce business. Then, finally, you can open your online store!
There are different avenues to discover; for example, people opt for Amazon, but that's only half the fun. Owning your own e-commerce website is a different game and involves larger decisions and more profit.
Plenty of online resources can help you in the journey to securing a nice digital nomad job. You can explore your options, brainstorm ideas, and find a product that could be a hit with your audience. It's best to define the target market and act accordingly. You can run a successful business when you research and know what can work with the customers. It takes time and effort, but it can be worth it in the end.
Besides, running an online business has never been easier, as websites such as Shopify help you set up a store with a single click.
Build websites for clients
You need not have high coding skills for building websites for your clients and customers. You can easily find a course or video that can help you learn how to build a website.
If you are a small business, you can opt for WordPress or Joomla. You can take advantage of tools and templates and kickstart your career as a web designer. You may have also heard of Wix, Squarespace, Magneto, and more:
You can take an introductory course or learn any of such tools. You can check out Udemy, LinkedIn Learning, and other paid and free online courses! It can help you start your career as a website builder.
Once you decide on your career and have the basic knowledge, start building your portfolio. Let other people know about your work, and share it on social media. The goal is to tell the world you are up and running!
Become a website tester
As a web-tester, you would check the website and see if it's running the way it should.
You would be testing whether it's customer friendly. Companies would hire you to try the website as it's always good to dig a little deep and see if the reviews could be in favor.
This job will suit you if you are not into working on tight deadlines. It gives you the freedom to work at your pace. Nothing is worse for a company than to pay thousands of dollars to have a website that doesn't meet its customers' needs.
For example, look into UserTesting and see if it helps! More such websites can help you become a website tester.
Become an email marketing professional
Establish yourself in the market as an email marketing specialist.
You would be engaging with the target market of your potential customers. You would run email campaigns. As an expert, you would evaluate what entices the audience to buy more from the companies and what works regarding graphics, text, etc.
You would assess what emails perform better, leading to higher conversion rates. A part of your job would involve planning for outreach campaigns, and a lot more. You would make sure that things you run and do are customer-friendly. The designs, layouts, and everything email are vital. You may also need to work on the graphics.
It's best to have a sample portfolio of the email campaigns to showcase your experience to the next customers. Then, who knows, you could be sitting under the coconut tree on a beach and typing the best emails for a potential customer — one of those kinds of digital nomad jobs that everybody years for. It's hard work, but it will eventually pay off as you spend your life as a digital nomad.
It will be an added advantage if you mix your email marketing skills with copywriting and graphic design. Try to learn about different email marketing platforms, such as Mailchimp and Constant Contact, so you have multiple skills to offer.
Consider programming
You can consider becoming a programmer and live your life as a digital nomad.
You can look into remote programming jobs and change your life for the better. Your lifelong dream of becoming a digital nomad as a programmer can come true, especially when plenty of resources are available online to learn to code.
Programming can also be fun — some say it's poetry. Besides, the different coding languages out there mean there is so much to learn and get excited about. There are many jobs in this field, and if you have the right skills, then it should not take you long to land a programming job as a digital nomad.
Websites such as freeCodeCamp can help you get started as a programmer.
Digital nomad jobs: Finance
Finance is an excellent field for digital nomads to make a career in, as they can provide their services to clients and companies while traveling the world.
Freelance financial analysts on the popular freelance work platform charge between $20-$60. But of course, this rate varies, and what you get paid entirely depends on your skill set and how you command your rates.
Media and communications jobs
Media and communications is a thriving field, and many digital nomads have successfully made a career by freelancing in this field. There are many guides online on how to get started as a writer — most of which can be summed down to key points such as practicing, pitching, and repeating. Practicing where you hone your skills, pitching where you offer your services, and repeating where you repeat this process.
Writing is just an aspect of jobs in media and communications for digital nomads. There are many other fields, such as public relations, corporate communication, event management, etc.
Become a copywriter
No, it's not about copying stuff! Did you see your favorite ad on the TV and love the tagline? Well, that was copywriting.
Copywriting is the art of writing in a persuasive style. It's a copy that sells your products and services.
You can learn copywriting by taking online courses and following someone who is already crushing it! All you need to become a freelance copywriter is a stable internet connection.
Work as a social media manager
Browsing the internet, watching Instagram stories, and seeing Facebook comments are fascinating. But, all this and more could be your exciting job as a social media manager.
Yes, you heard that right! Becoming a social media manager of different brands, companies, and even small businesses is possible.
So, as a social media manager, you can create graphics, posts, microblogs, blog posts, social media strategies, and so much more!
It sure sounds fun to be a social media manager!
Design jobs
Designing jobs for digital nomads can be a great way to earn money on the go. Unlike many other industries, the design industry is not very saturated, so it always helps when a design professional wants to earn money by offering their services online.
As a designer, you'd want to ensure that you have a great portfolio to attract clients — if they see what they like, then chances are they might as well hire you. UX designers, for example, can make as much as $98,000 per annum, according to data by Indeed.
Offer graphic designing services
If you know graphic designing, it can become your career. After that, you can live your life as a digital nomad.
Social media can be vital in promoting your career as a graphic designer. For example, you can show your portfolio to potential clients and see if it helps you become a digital nomad. You can do it remotely and become a freelance graphic designer. But, then, the sky is the limit!
You can do a course on graphic design, and you can also learn it from YouTube. You could also implement graphic design skills in your offerings as a social media manager to further the market value for your skills.
Digital nomad jobs: Public admin
The field of public administration revolves around social justice, public ethics, and governance. There are plenty of career opportunities for this who are willing to work in this field, albeit they are the required experience for the job.
Some positions that digital nomads can explore in this field are those of event coordinators,e executive assistants, foreign correspondents, fundraisers, public/private policy analysts, speech writers, statisticians, marketing specialists, virtual assistants, and more.
The field of public administration is growing too. As per data by ACS, the number of people employed in this field grew at a rate of 1.44% — from 7.08 million individuals in 2019 to 7.18 million in 2020.
Become a virtual assistant
Becoming a virtual assistant is similar to being an office administrator, except you do the tasks online! So, you need not visit the office and do your jobs in your comfort zone!
You can try your luck at Upwork, Fiver, and Flexjobs. All you need to do is type VA jobs next to these platforms, explore your luck no matter where you are, and have a stable internet connection. Then, see what works for you, but it's great!
You can also consider working remotely for companies in your country. But, it's vital that the company you plan on working for lets you run the show digitally from anywhere worldwide.
Fill out that online survey form
You can join authentic survey sites and fill out the survey forms. These probably will not make you rich, however, it gives you a chance to earn some extra money, and you won't need a degree, certificate, or any particular skill.
But, it would be best if you were a bit wary of these survey sites; some could be full of scams.
So, the best thing to do for the survey sites is to check out online reviews. When you see reviews from other users, it will give you an idea of what to expect! Plus, you can trust the website when people vote in its favor.
You can look into SurveyJunkie.com and see if you find it interesting.
The survey sites would often limit you to residing in countries such as Canada, Australia, and the United States, so you need to keep that in mind! You can sign up and fill in the information on your profile.
Become a data entry assistant
There is no cost to start data entry. You don't have to be an expert or require special education for data entry.
Since you would be dealing with data, it could be repetitive and boring, at least for some, while others enjoy an easy task. So, it depends on your preference whether you would consider data entry as a digital nomad career choice.
It varies and depends on the hiring company or customer. Some data entry jobs could be so easy that you could quickly fill out the data while watching your favorite show on TV. On the other hand, you may deal with marketing companies or e-commerce projects. So, you would be entering relevant data into sheets, websites, or databases.
Considering the data entry job may not be your preference, but it can kickstart your career as a digital nomad. If you are a beginner, you can look into it and see if it suits your style!
Keep an eye on freelance job boards to see if you can grab some projects around data entry. Ensure that you are not heading into a scam.
Remember this: if something sounds too good to be true, it probably is.
Teach online
If teaching is your passion and you are fond of traveling, you can become a virtual teacher. You can teach your students online.
The good news is that people love to hire native English speakers. So, if your native language is English, you can teach people in other countries online using Skype, Zoom, etc.
Provide excellent customer service and teach students with dedication. There are also companies hiring online teachers to teach English. You may need a certification for this job! Then, you would be good to go!
You can also look into other languages except for English, such as French, Spanish and German, and see if teaching options are available.
Become a transcriber
You can consider transcribing for your remote career if you are a beginner.
It lets you earn while you travel as a digital nomad. You can write the audio transcription, captions for videos, lectures, etc.
You can look into Rev to give your career a boost. There are also other websites for transcribing jobs.
Become a translator
If you are bilingual, becoming a translator could be one of the digital nomad jobs that you could explore.
You can become a freelance translator and enjoy the life of your dreams. However, some countries may require you to have formal education for legal translation. So, it's best to check out the rules and regulations of your place.
You can try finding customers online as translation is possible online.
Try your luck with Fiver, Upwork, and other sites to see if you can get some clients for your transcribing work. There'd also be specific sites that can help you sign up as a translator.
Become a customer service representative
You can become a customer service representative with excellent communication skills and a way with people.
You will be solving your customers' queries or guiding them about the products or services of the company you work for! So, this role would be a perfect fit if you have problem-solving skills.
You can do this job online, and thus, it gives you freedom. All you need is a stable internet connection. You need to look into the job openings and see if the companies allow you to work from anywhere. You can also become an independent contractor or work as an employee; it's your choice.
Look into Glassdoor.com and see what options are available for this position. You can also find such jobs on LinkedIn and Indeed.
Digital nomad jobs: entertainment
The entertainment field provides a non-exhaustive list of opportunities for digital nomads. The industry employs people from diverse backgrounds, so it's always possible to find something that works for you.
There are many roles to explore as a professional in the entertainment field. This can niche down as a freelancer, as you won't always be onsite to offer your services. On that note, some careers to explore in this field are entertainment marketer, booking agent, animator, video editor, audio engineer, entertainment writer, and more.
Edit videos as a digital nomad
If you have a way with software such as iMovie, Adobe Premiere Pro, and Final Cut Pro X, you can try your luck as a video editor.
You can edit the videos as a digital nomad and see if it suits the lifestyle of your dreams. What works for one person may not work for the other! But, you can always try your best and ask clients for feedback to know how you are doing.
It all comes down to what matters to you and your heart. You have the final say! Make sure you have an excellent portfolio to showcase to potential clients and convince them to hire you. You can find some gigs at Upwork and other platforms to guide you.
Voice over artist
Modern technology gives you the option of becoming a voice-over artist.
Your voice could be great for dubbing, ads, and much more.
If your voice is worth the shot, you can look into the option of acting with your voice and see if it works for you. If you are fond of reading books and are a good reader, you can surely look into becoming a voice actor.
Most of the time, voice-over work might require you to have nice recording gear. It can be a bit inconvenient if you are a digital nomad who keeps traveling.
Perform at places
If you have a skill, such as singing, dancing, juggling bowling pins, or showcasing a cool magic trick, and it's almost a top talent, then you could just perform your sets in front of people.
How do you find people? Just go to a town square in the evening or enter a restaurant at a peak hour. You might have some competition from other performers but you could make some money.
Do not expect to get rich doing this — just enough for you to go by; you might have to supplement this with other jobs.
Recreation and travel jobs
This work area would be close to your heart as a digital nomad and someone who loves traveling. Working in this field might not seem as exhausting. Besides, offering services in the recreation and travel space also lets you meet some wonderful people.
There are several digital nomad jobs that you can explore in this field. As a freelancer, some positions you might want to explore could be travel planning, event planning and management, and research supervisor.
Become a tour guide
If you love to travel worldwide, you can become a tour guide. But, of course, it's different from being a digital nomad. Still, nowadays, thanks to technology, you can let people have a virtual tour of a place.
If you have extensive knowledge, it can come in handy for different companies. For example, you can click images, make videos, provide a voice-over, and even let people see places virtually.
However, you need to explore the business regulations in your country. It's always good to do your research before you launch a business. This is just an idea to explore your options and give yourself a tap on the back, saying you can do it!
Bonus job: run a remote rental business
You don't always have to hunt for digital nomad jobs. It all can be passive too. It's possible to run a remote rental business in the age of information technology with companies like Airbnb and more!
When you have a lease on a good deal, you can consider subletting. If you own a place, you can rent it out! Some people may take a loan, get a place, and rent it out.
You have to see the cost-benefit analysis for such scenarios. What works for one person may not work for the other.
If you live with a partner, you might want to explore this option with them, as purchasing property might be more manageable; however, you might also have to split your profits.
While buying a property for renting, ensure that it's in a good spot, as properties in remote places might not attract visitors, and it could be a bad deal for you. Check out sites like Realtor to get an idea of the real estate market in different parts of the world.
What they say about making money as a digital nomad
Here is what people say about their experiences with digital nomad jobs. Experiences are subjective.
"It took me three months to start making four figures publishing ebooks and I have never had less than that in the nearly two years I have been doing it. It is entirely passive income – I don't do book promotions, blog about my writing or any promotion at all.

"I haven't even had a new release for a few months and I still made $3.5k last month and that is a slow month book sales wise. I've been writing my next two series the last couple of months so putting in around 4/5 hours a day at the moment. I'll be traveling soon and will be putting in a lot less. I find it easier to work in fits and starts with publishing."

ANYWHEREAUTHOR/REDDIT
Wrapping It Up
You are living in an era of modernization and information technology, which means digital nomad jobs have to adapt to the trend. Now is the time to live your life to the fullest. The list above can help you consider jobs for digital nomads and live the life of your dreams! This post will be as we dive into more income channels for digital nomads.
Follow other digital nomads on social media and engage them to see how they are paying their bills while traveling. Who knows what a connection might lead to!
Frequently Asked Questions (FAQs)
Here are some of the most asked questions about being a digital nomad.
How to choose a digital nomad profession?
Choosing what to do to fund your digital nomad dream is much like choosing a career path — you might want to do what you love. Choose a career path you will not get bored of; you'd also want to go with something that also makes sufficient money.
How much money do you need to live comfortably as a digital nomad?
This totally depends on your lifestlyle. You'd want to be making enough money to fund your destination's visa requirements — this would also cover your lifestyle.
Are remote and freelance jobs the same?
Remote and freelance jobs can differ frome each other. With remote job, you could be tied to a company. Freelancing, on the other hand, could offer you more flexibility.
What are some top freelance job boards?
Popular freelance platforms include Fiverr and Upwork. It can, however, be tough to find immediate success on these platform. Expect to persevere if you are just starting out.