Many people seek adventure and excitement during their holidays, whether camping on a cliff, climbing a mountain, or diving into a cave. These activities can make your trip more memorable and rewarding, but they can also come with a high price tag: your life.
According to the Global Adventure Tourism Market Report for 2021, the market size of global adventure tourism was estimated at approximately 288 billion U.S. dollars in 2021. It was forecast to grow steadily during the following years, peaking at roughly 2,824 billion U.S. dollars by 2030. This indicates a growing demand for thrilling and challenging experiences among travelers.
However, not all adventures end well. Some can be fatal, especially if you are unprepared, trained, or equipped for the risks involved. So, which holiday pursuits are the most dangerous, and how can you avoid becoming a statistic?
The Most Lethal Vacation Activities Revealed
To answer this question, solo travel platform Nomadic Yak conducted a study using various metrics, such as fatality rate statistics from reputable journals, expert opinions from the travel and risk assessment industries, and data from government bodies. The study focused on regions such as the U.S., U.K., Australia, and Europe.
The results showed that mountain and rock climbing ranked the most lethal vacation pursuit, claiming life for every 3,125 participants. This activity involves scaling steep and rugged terrain, often in extreme weather conditions and with limited resources. Even experienced climbers are not immune to the hazards, as shown by the tragic death of U.K. climbing icon Noel Hanna during his descent from Mount Annapurna in April this year, a mountain infamous for its staggering 32% fatality rate.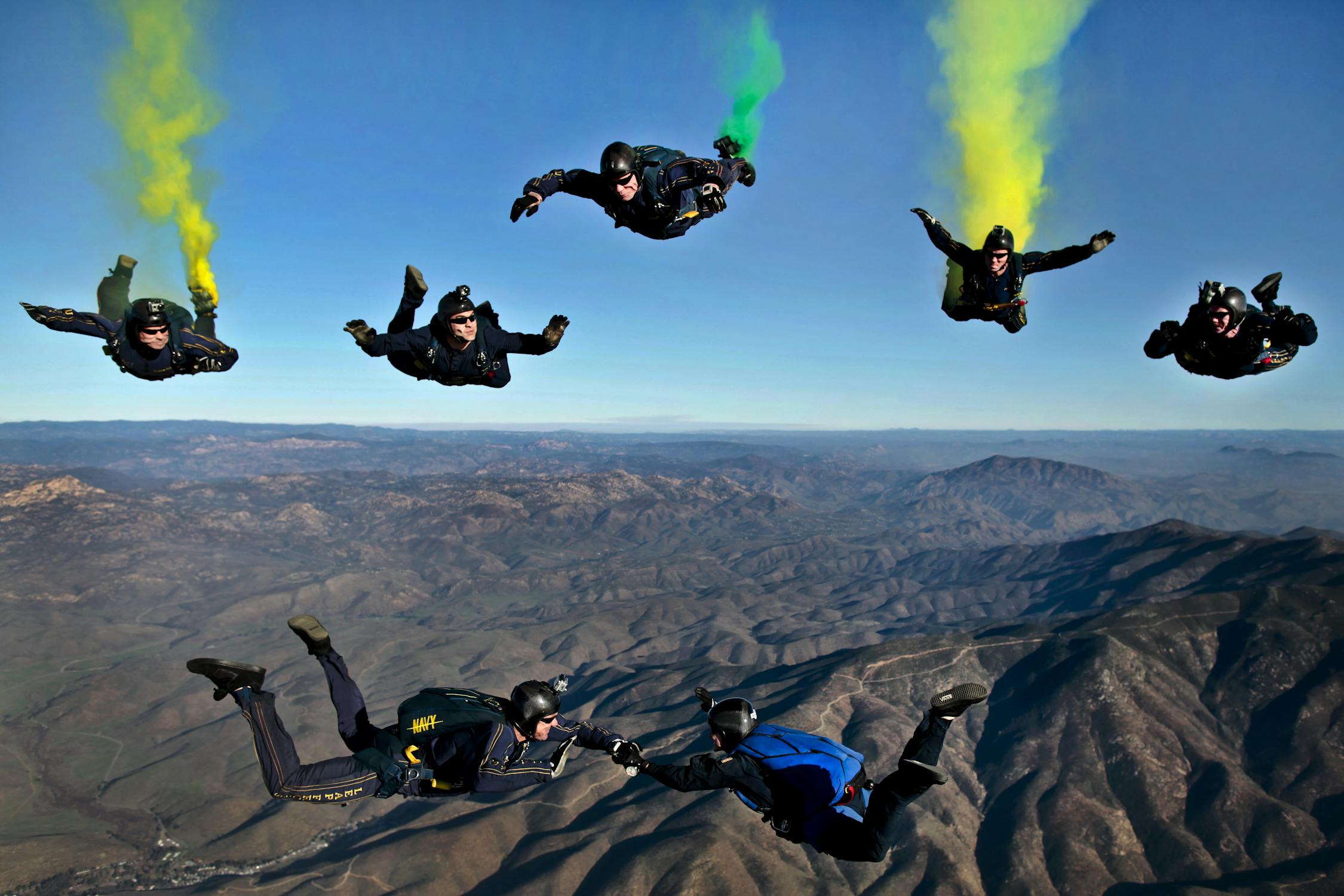 Other activities that involve mountainous terrain also made it to the top 10 of the danger list, such as paragliding, mountain biking, and hiking. These pursuits can expose you to falls, collisions, avalanches, landslides, and wildlife attacks.
According to Timeout's story, some celebrities who lost their lives in these activities include former Scotland rugby player Greig Oliver and actor Julian Sands.
However, you don't have to face peril in the mountains. Per Timeout, activities such as cave diving, horseback riding, skydiving, motorcycle riding, and even participating in the famed Running of the Bulls in Spain all pose significant risks of injury or death. Surprisingly, everyday tasks like eating and driving can have fatal outcomes, revealing that dangers can lurk even in the most mundane actions.
Here is the full list of the 20 most fatal tourist activities, as revealed by Nomadic Yak:
| | |
| --- | --- |
| Activity | Fatality Rate (per 100,000 participants) |
| Mountain and Rock Climbing | 32 |
| Cave Diving | 20 |
| Driving | 16 |
| Horseback Riding | 12 |
| Paragliding | 8 |
| Mountain Biking | 7 |
| Hiking | 6 |
| Motorcycle Riding | 5 |
| Skydiving | 4 |
| Running of the Bulls | 3 |
| Eating (Food Poisoning) | 2 |
| Jet Skiing | 2 |
| Binge Drinking (Alcohol Poisoning) | 2 |
| Swimming (Open Water) | 2 |
| Surfing | 1 |
| Sightseeing Flights (Plane and Helicopter) | 1 |
| White-Water Rafting | 1 |
| Submersible Tours | 1 |
| Snorkeling | 0.5 |
| Boating (Motor) | 0.5 |
However, before you cancel your travel plans or avoid any adventurous activities altogether, it's important to note that the deadliest activity on this list has a meager fatality rate of 0.032%. There are other hazards that you might unknowingly encounter within the safety of your home.
The Hidden Dangers of Home
According to National Safety Council (NSC) statistics, home, and community deaths have increased by 96% over the last ten years. Per MoneyGeek, home accidents cause about 25 million injuries per year. The leading causes of death in our homes are poisoning (58%) and falls (25%). These causes vary by age group: for children under 15, the leading causes are mechanical suffocation and drowning; for adults 15 to 64, the leading cause is poisoning (mostly due to opioid drug overdoses); and for adults 65 and older, the leading cause is falls.
Therefore, taking precautions to prevent home accidents is essential, such as installing smoke detectors, locking away medications and cleaning products, securing furniture and appliances, and using safety equipment for seniors.
How to Enjoy Adventure Tourism Safely and Responsibly
While there is no such thing as a risk-free adventure, there are ways to minimize the dangers and maximize the fun. Here are some tips to help you enjoy adventure tourism safely and responsibly:
Do your research
Before you book your trip, learn as much as possible about the destination, the activity, the weather, the culture, and the potential risks. Read reviews, blogs, guides, and forums from other travelers who have done the same activity or visited the same place. You can consult travel agencies, experts, or locals for advice.
Choose a reputable provider
If you will do an activity requiring equipment, training, or guidance, choose a provider with a good reputation, experience, and qualifications. Check credentials, certifications, licenses, insurance, and safety standards. Ask them about their emergency procedures, contingency plans, and cancellation policies. Compare prices and reviews from different providers to find the best option.
Know your limits
Be sure to underestimate your abilities and underestimate the challenges. Be honest with yourself and your provider about your physical condition, medical history, skills, and preferences. Only try to do something within your fitness, experience, or comfort level. If you feel unwell, tired, or scared during the activity, don't hesitate to stop or ask for help.
Follow the rules
Listen carefully to the instructions and advice from your provider, guide, or instructor. Follow their directions and commands at all times. Respect the rules and regulations of the activity, the destination, and the local authorities. Don't do anything illegal, unethical, or disrespectful to the environment or the people.
Be prepared. Pack everything you need for your adventure, such as appropriate clothing, footwear, gear, accessories, medications, snacks, water, sunscreen, etc. Make sure everything is in good condition and fits you well. Check the weather forecast and adjust your plans accordingly. Inform someone of your itinerary and contact details. Have a backup plan in case something goes wrong.
Have fun
Adventure tourism is meant to be enjoyable and rewarding. Don't let fear or stress ruin your experience. Embrace challenges and surprises. Learn from mistakes and celebrate your achievements. Appreciate the beauty and diversity of nature and culture.
Adventure tourism can be a great way to spice up your holidays and enrich your life. However, it can also be risky if you are careful and responsible. You can have a safe and enjoyable adventure by following these tips and using common sense.